Where to get a Kombucha starter culture
---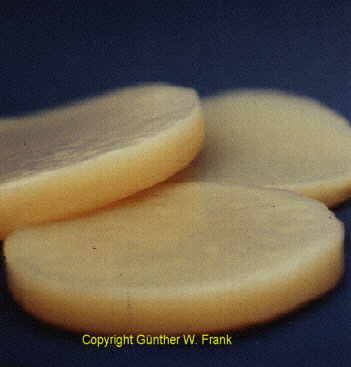 The traditional way to get a starter culture (for the last 2000 years) is from a friend, since every time you make a new batch of Kombucha, a new Kombucha baby starter is produced. After your refrigerator starts overflowing with extra Kombucha babies you must either give them away or throw them away. Kombucha babies are considered quite hardy.
When starting a new batch of Kombucha, it is important to get some Kombucha tea as well as the starter. The Kombucha tea should constitute 10% of your new batch. Adding the Kombucha tea establishes the proper pH level (pH refers to how acidic the liquid is) of the solution and kick starts the whole growing process by introducing a large number of the proper micro-organisms into the solution right from the start. Only beneficial organisms can live in this solution; other organisms die. This is one of the characteristics of Kombucha.
On my list "The Kombucha Exchange - Where you get Kombucha" I published many years long addresses of friendly and helpful people who gave away kombucha cultures for free or just for the shipping expenses. These sources were listed as a convenience for people that don't know anyone that already makes Kombucha.
The former "Kombucha Exchange" has been maintained until May 2014. For some reason the Kombucha Exchange will not be updated any longer.
Pass your Kombucha babies on to your friends. It is a good custom to pass on the Kombucha mushroom to other people as a sign of friendship and mutual helpfulness. To help is a token of friendship. If you have received any benefits from Kombucha (and I am sure you will), you should feel the moral obligation to tell others about it. As the Chinese saying goes: "Mutual help makes even the poor rich."